Description
Description
Denim micarta's version of Feist is such a wonderful revolution. It is more elegant and gentlemanly in the Feist series, revealing the theme of Retroism. Its design is similar to a traditional slip-joint but upgraded with a flowing modern outline and fine 154CM stainless steel blade. Full of energy and spunky, a "feisty" knife indeed!
Every knife from the product (denim) line will come with a denim knife roll !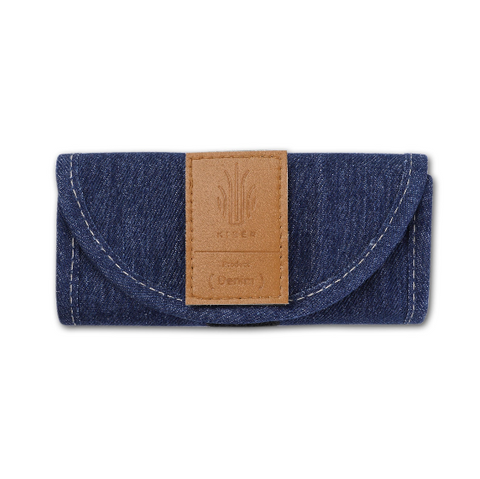 Specifications
Model: Feist
Model Number: V3499C1
Overall Length:6.5''
Designer: Justin Lundquist
Opener: Front Flipper
Blade Style: Drop Point
Blade Length: 2.80"
Blade Thickness: 0.12''
Blade Material: 154CM
Handle Length: 3.625''
Handle Material: Micarta
Pocket Clip: Tip-Up
Weight: 2 oz
Color: Blue


Why did I wait so long to get a Feist?
I love Kizer knives, but for some reason, just never bought a Feist, until I seen the denim one. I absolutely love this knife. First off, the denim micarta looks amazing. It has a faded look which I really love. Overall size of the knife is perfect for edc, and action is awesome. It did take me a minute to get the front flipper down. But, that is user error as I am just not great at front flippers. But, once I did, I cannot put it down. Mine also came with a really cool denim knife pouch. This may be my first Feist, but won't be my last.